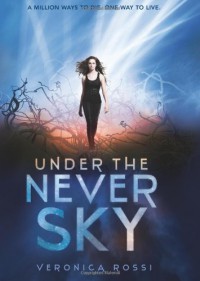 *4.5*
LOVE LOVE LOVE!!!
The world building was a little confusing at times and I wish there was a bit more description. Other than that I loved everything!!! I loved the characters, especially Aria! She is not annoying in the least bit, and I love how strong she became. Perry is just to die for, so sweet and I love how Aria brought him out of his shell. Roar is so funny and charming, I can't wait to learn more about him.
I really enjoyed the plot, very fast-paced! I typically get bored in books where the characters are constantly on a journey, but this one I didn't!!
I loved the twist at the end!! I know the second book is going to be so intense. I can't wait to see how this plays out.
Oh! and the romance is amazing! <3