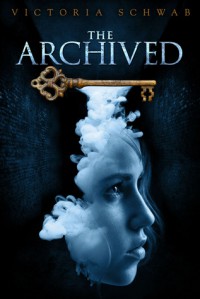 *4.5*
Okay so I really really loved this one!!
That atmosphere is amazing. It's so creepy and haunting. I just had a weird, almost magical, feeling the whole time I was reading this book! Most of it is set in this old hotel that was turned into apartments, and it holds so many secrets. I loved figuring out all of the secrets and mysteries along with the main character, Mackenzie.
I really enjoyed Mackenzie's character. She has so much to deal with in her life, and I like how she does make some mistakes, but also learns from them! It was also interesting seeing her develop and discover the consequences of lies.
There were some other great characters as well (Wes!).
I just felt like I got sucked into this world, and I just wanted to keep reading!
The only problems I had with this book were 1) This one character, in which I didn't understand/like what was going on between them and Mackenzie (don't want to give away spoilers!) 2) The whole idea and premise involving the Archive, Keepers, Crew, Librarians, Histories was super awesome, even though it took a little while to understand. However, there is a big twist in the end, and I felt a little overwhelmed and confused. I still have some questions, but maybe they will be answered in the next book. I thought the ending was cool and it really surprised me, but I didn't fully comprehend what happened.
The writing is so beautiful and easy to read and literally makes you feel like you are a part of the scenes. There are spots throughout the book where we go back in time a little, but I thought they were easy to follow and really added a lot to the story and plot.
Overall, I loved it and would recommend it to people who enjoy mysteries, darker stories, and the supernatural :D